Convert Text to Speech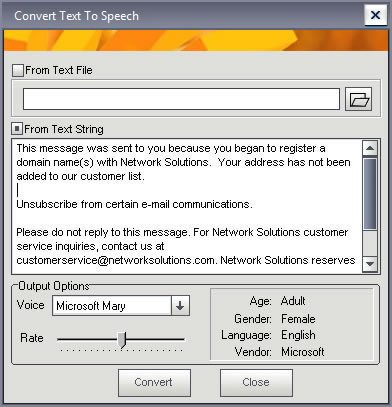 Click the <Convert Text to Speech> button to open it.
1. Choose <From Text File> and click <Open> button to open a text file or choose <From Text String> and enter your text string.
2. Choose the <Voice> and the< Conversion Rate>.
3. Click <Convert> button.
After conversion, the audio will be loaded in the Wave View . You can edit and save them .
Music Editing Master