Wave View
Wave View is the main operation area of audio editing. You can load an audio file and view the audio material in Wave View. After the audio file has been loaded, use your mouse click and drag on the waveform to select the data you want to edit, then click the function buttons in top tool-bar or menu items to edit audio material.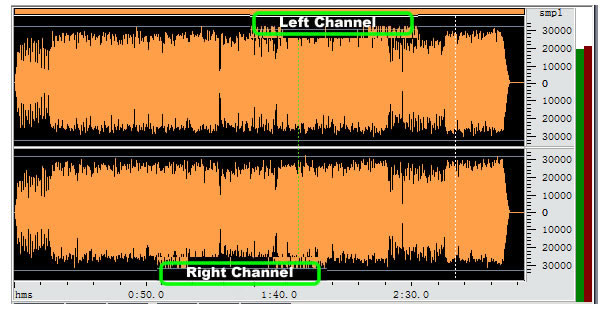 You can use your mouse to click on the Left Channel or Right Channel to play only one channel.
On the right and below of the wave view, the ruler displays the Sample value and the Time value of the data (You can change them in the <Change Style >Window). There are two crossbands on right of the wave view: the green is left track and the red is right track.
You can use the zoom tool to zoom the current wave view. After zooming, use your mouse to drag the slide bar to view the whole wave view.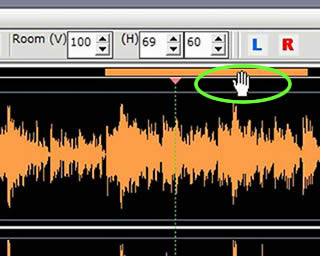 You can also drag the audio files from file folder and drop them into the Wave View to open audio file for editing.
Music Editing Master